CAC Introduces E-Certificate
Between the 28th of December to 4th of January, the Corporate Affairs Commission (CAC) portal was shut down for an upgrade to enact the latest Companies and Allied Matters Act (CAMA) 2020. The Commission introduces new features along with this upgrade, to make its services more customer-friendly and reduce the crowding of the CAC offices. The New Features that accompanied the upgrade include:
Applicants will now get an e-certificate which they can print and don't have to visit the CAC office anymore.
Applicants will now upload electronic signature and passport photographs and don't have to print out first before signing and scanning documents.
CAC E-Certificate
A major and remarkable feature of the new system is the introduction of E-certificate. The commission has introduced and adopted the issuance of an E-certificate as against the former manual system where customers have to walk into the Commission to pick up the certificate of registrations and incorporation of all entities.
CAC E-certificate (Electronic Certificate) is a certificate that is issued to individuals who have completed their CAC registration and met all requirements in form of a pdf document.
Notable Changes Made to The New CAC e-Certificate
The CAC logo is moved down to the bottom of the certificate as a seal.
For Incorporated Trustee, the notes and caution on the certificates are removed.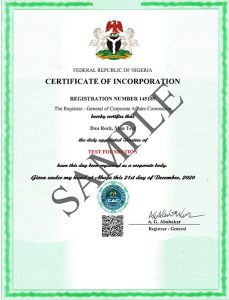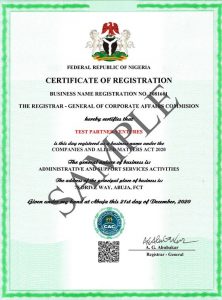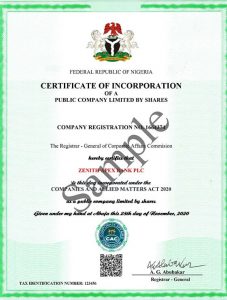 Other Features introduced by the Corporate Affair Commission (CAC)
e-Status Report: The e-status report is introduced to replace the CAC forms issued upon new registration/incorporation of all entities. The e-status report will now replace Form CAC 1.1 for company registration, BN 1 for Business name registration, IT form 1 for Incorporated Trustees.
EDMS (Electronic Document Management System): EDMS is a system for receiving, organizing, tracking and storing different kinds of documents from applicants. EDMS is a software that handles applicants digital documents as well as scanned versions of original paper documents. The EDMS reduces paperwork by providing a way to centrally store a large volume of digital documents.
PURPOSE OF ELECTRONIC DOCUMENT MANAGEMENT SYSTEM (EDMS).
The EDMS will allow users to directly upload their documents on the portal during registration/Incorporation or filing of post-incorporation processes without having to log in to a separate document upload portal. With EDMS, customers will no longer require to download documents and sign them before uploading. Signatures, passport photos where necessary are now easily uploaded directly during registration within the same portal.
If you want to avoid the stress and mistakes involved in the CAC registration process you can use our swift and affordable services by clicking the Sertified Consult business registration tab at the top menu of the page.