Corporate Affairs Commission (CAC) Public Search
The Corporate Affairs Commission (CAC) public name search is a platform integrated on the CAC website to help users know the availability of a business name or company name they intend to register. This search does not guarantee a user that if he conducts a CAC name search reservation, it will be reserved or approved by CAC as requested. This is because there are some factors CAC considers in name search reservation. You can learn more about these factors in our article on CAC name search. 
CAC public name search let an individual know if their business has been duly registered and available on the CAC database. The CAC public search also provides information that shows if the business or company name registered is active or inactive due to annual return payment, registration number, date of registration and the business address. Learn more about the annual returns by reading our article on annual returns.
CAC public search should be the first thing to consider before conducting a name search reservation.
Steps for Conducting CAC Public Search
Visit https://search.cac.gov.ng/home.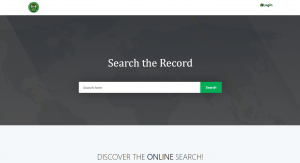 Input your potential business name in the search box and wait for it to load.

Check to see if the business name you search for is already in use by another.

When the search is ready, click on any of the categories to be sure that the proposed business name is not yet in use by another business. These categories are the Business and Company category as highlighted in the image below.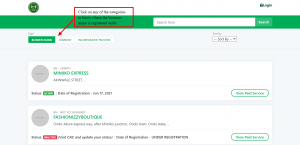 If you will like to know more about business registration and requirement, check out our business registration page. You can also contact us for any form of assistance.